webinar · LEAD GENERATION
Get started with Lead Generation to GROW your business
This is definitely a crash course in lead generation that should give you a good idea of how you can start using it in your business. You will get a bunch of info to help you get cracking including: 
You'll also come away with your lead generation ideas, call-to-actions that you can use, as well as a list of promotional tools you have at your disposal to promote your new lead magnets. 
What is Lead Generation?
Lead generation is how you attract customers to your business, converting them into someone that's interested in your brand and its products or services. 
Why do you need Lead Generation?
Lead Generation is a tool for you to connect with your target audience, build a relationship with them based on genuine interest, and ultimately, convert browsers into buyers (and get money in your pocket).
How can you get started?
Build a Lead Magnet; something that will entice people. Create a discount or something useful for prospects to use – an incentive that drives them to become leads.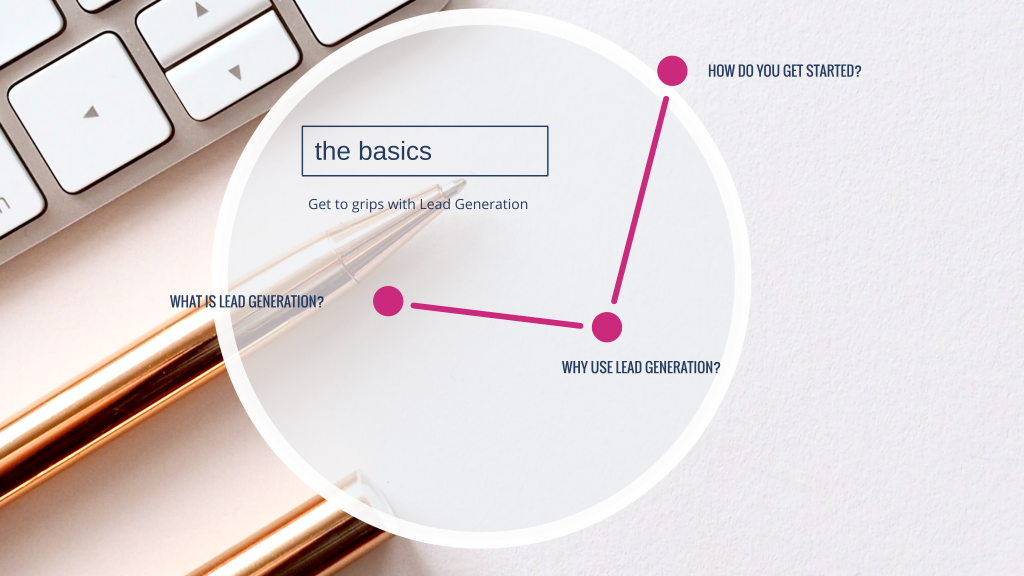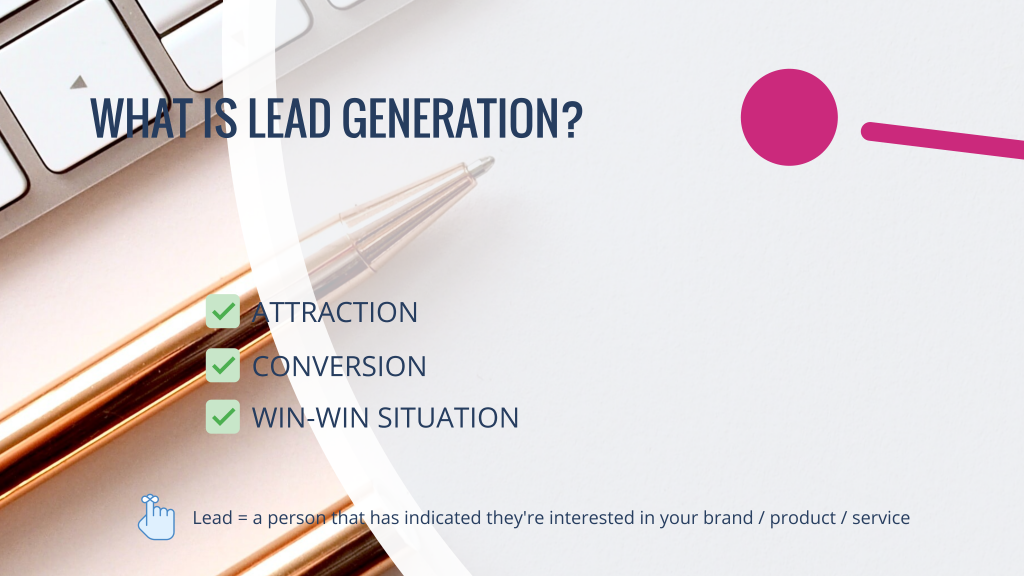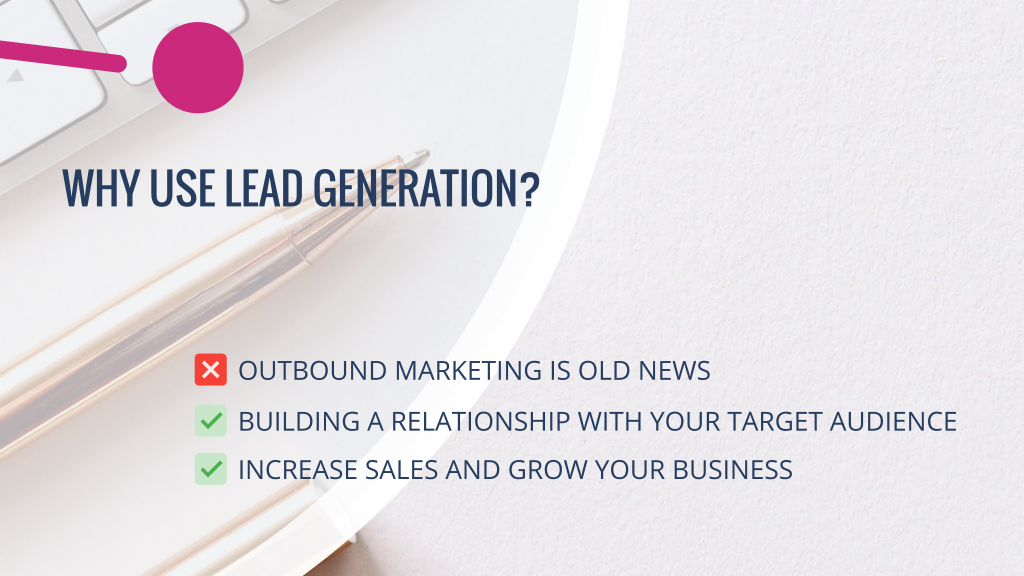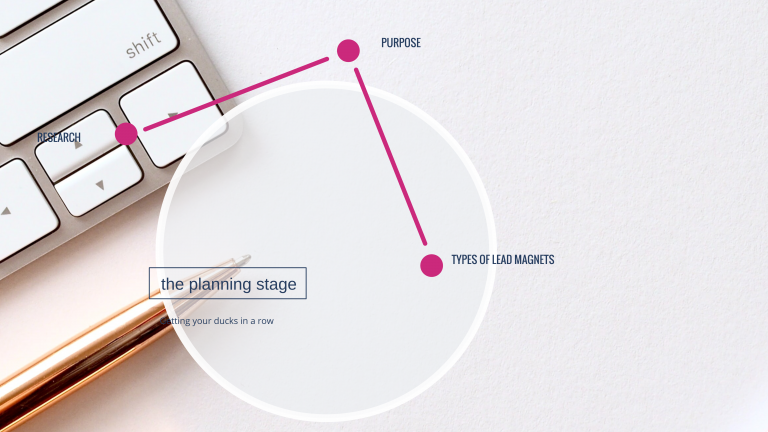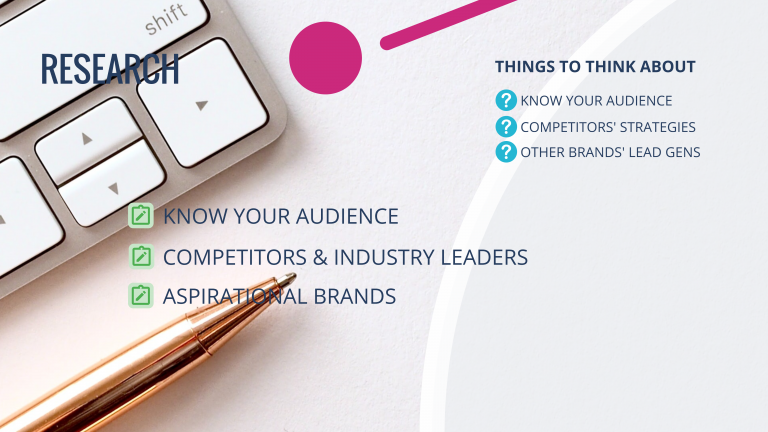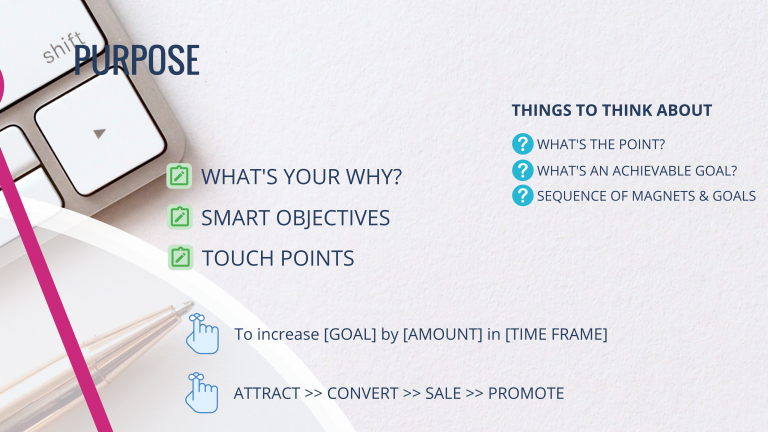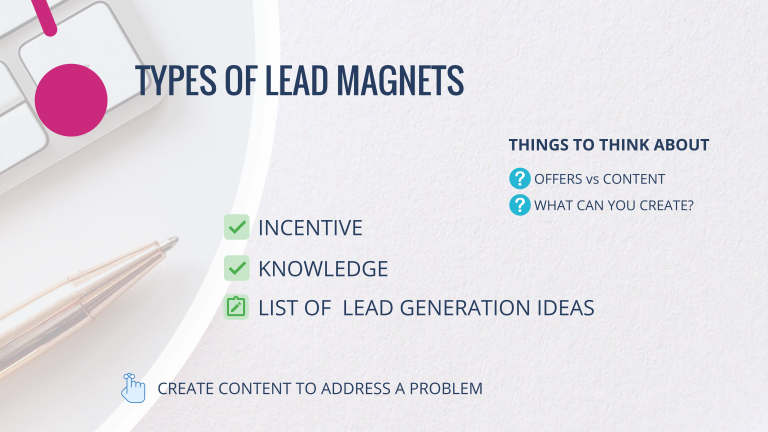 Research
Research is such an important piece of the puzzle, and often overlooked in the rush to get things done. Like with the Email Marketing webinar, you need to look at your audience, competitors and industry leaders, as well as aspirational brands too.
Purpose
What's your why? Why are you using lead magnets? What do you want to achieve? Make a note of the reason behind the lead generation – and this can be different for each of your lead generation tactics. 
Type of Lead Magnets
There are two distinctive types of lead magnets – offers and content. With 'offers' you're giving people an incentive towards your product or service. By creating 'content, you are giving knowledge to your prospects and browsers. '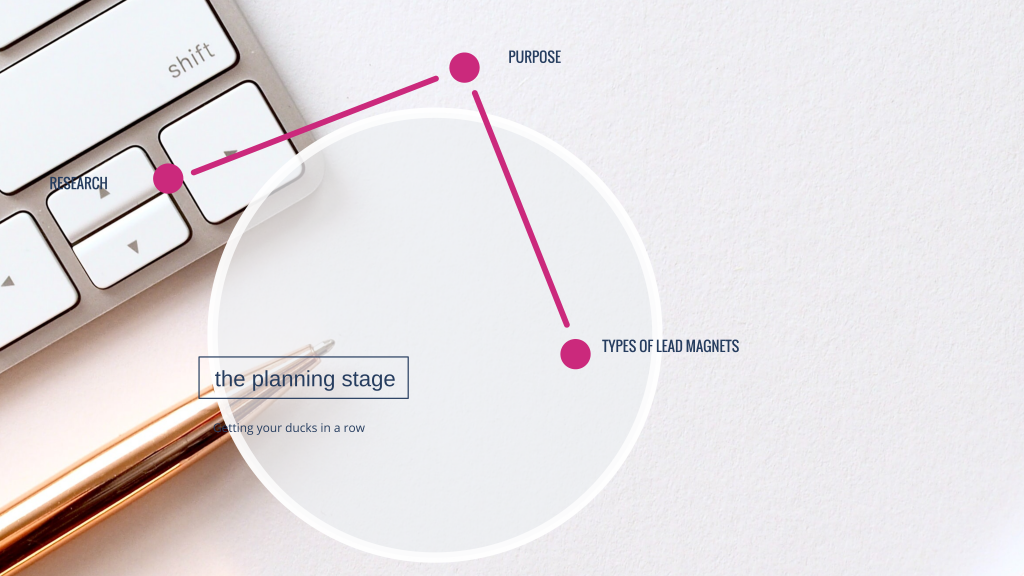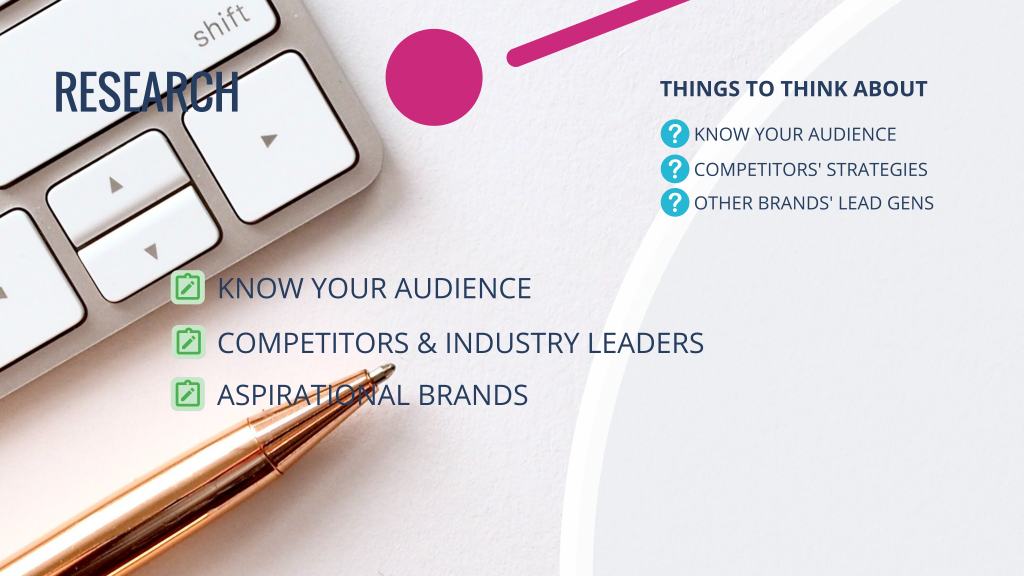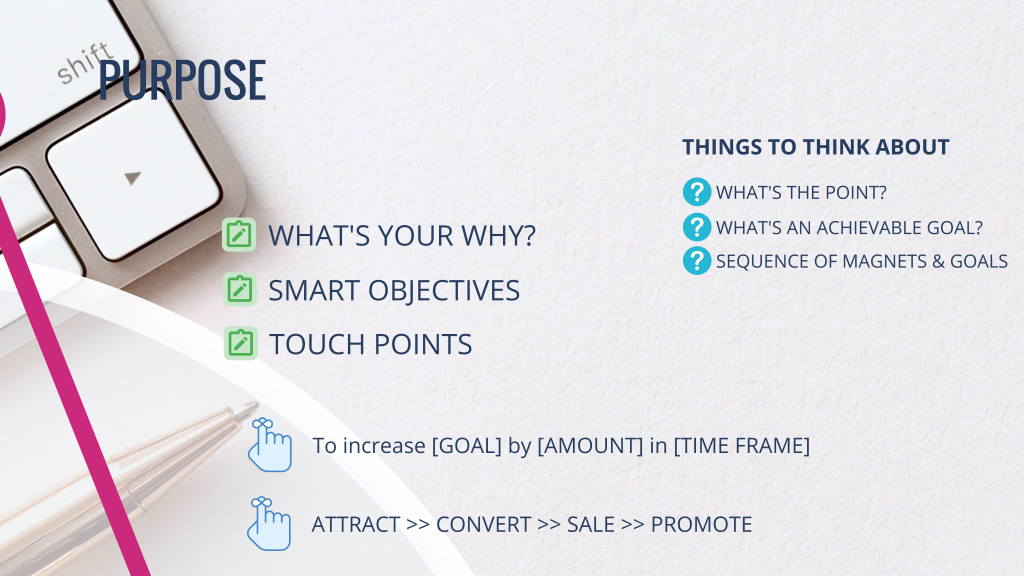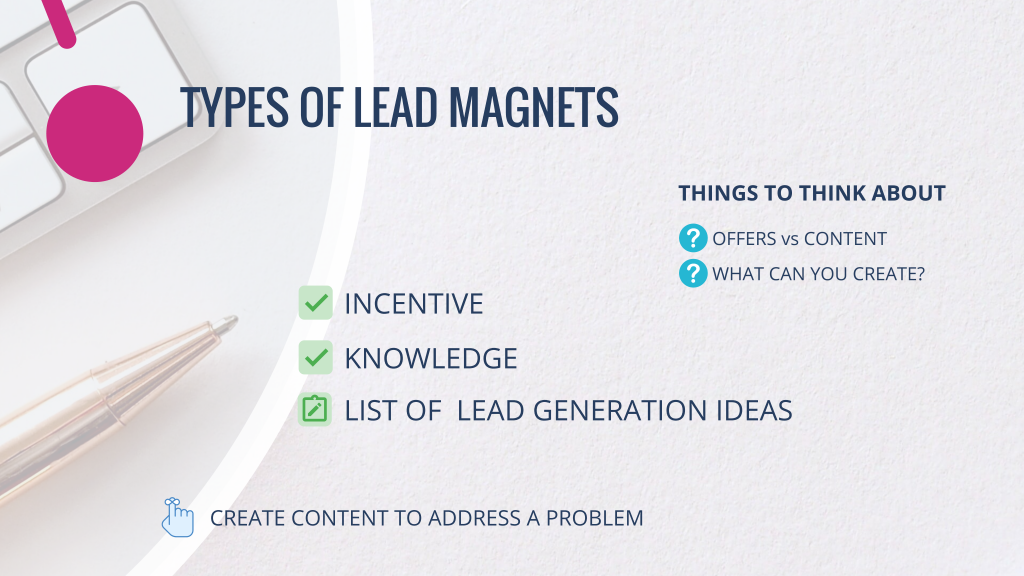 Components
Most lead generation strategies are broken down into four key components: Call-to-actions, Landing Pages, Forms (for the information exchange), and the Offer.
Promotion
Use the PESO model – Paid, Earned, Shared and Owned media – covered in the Branding Reputation Explainer webinar to identify ways that are suitable to promote your Lead Magnet.
Process
Now you'll need to put your lead generation sequence together, from creating the offer and the landing page that entices leads to sign up to promoting and supplying the lead magnet.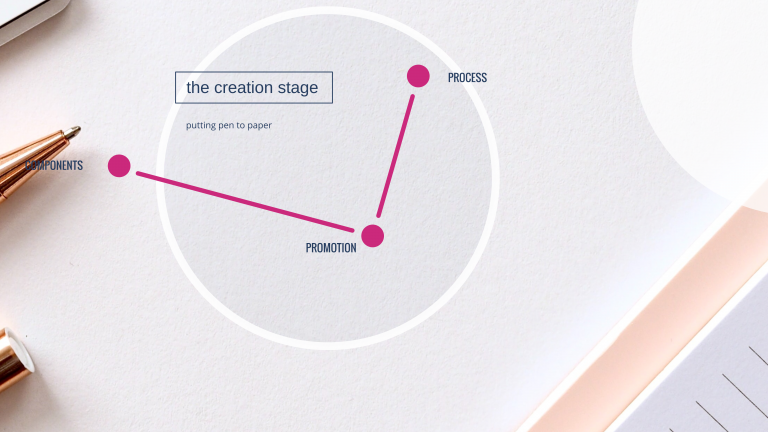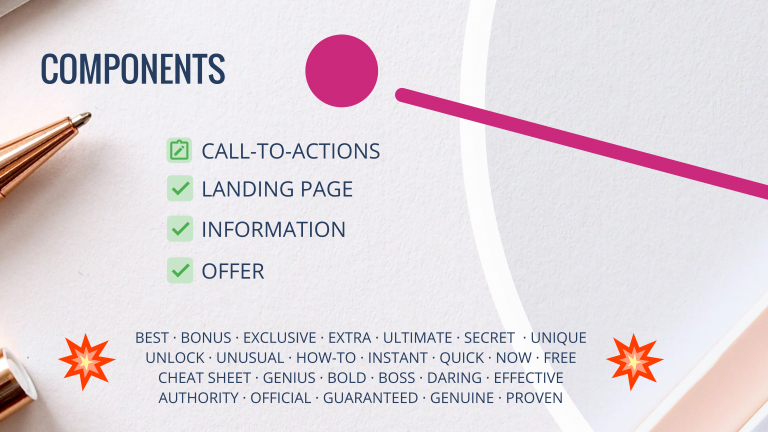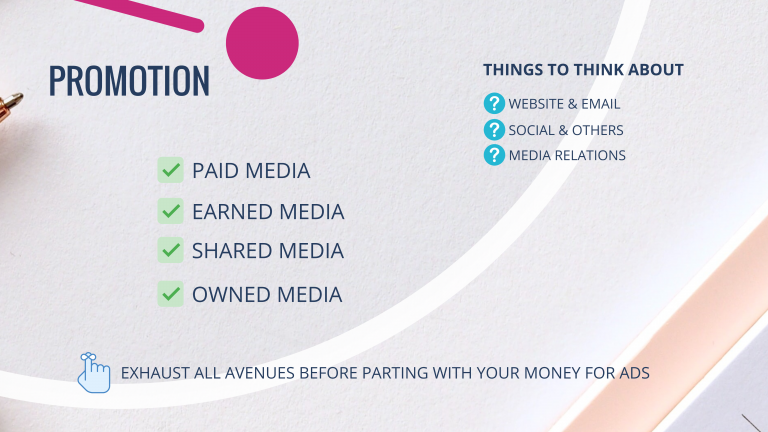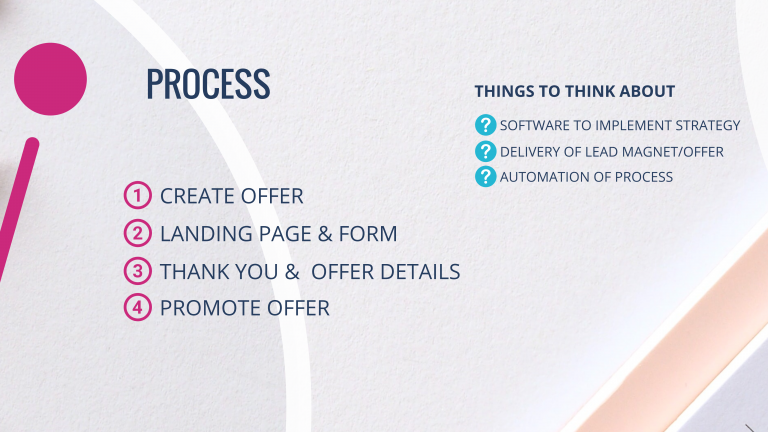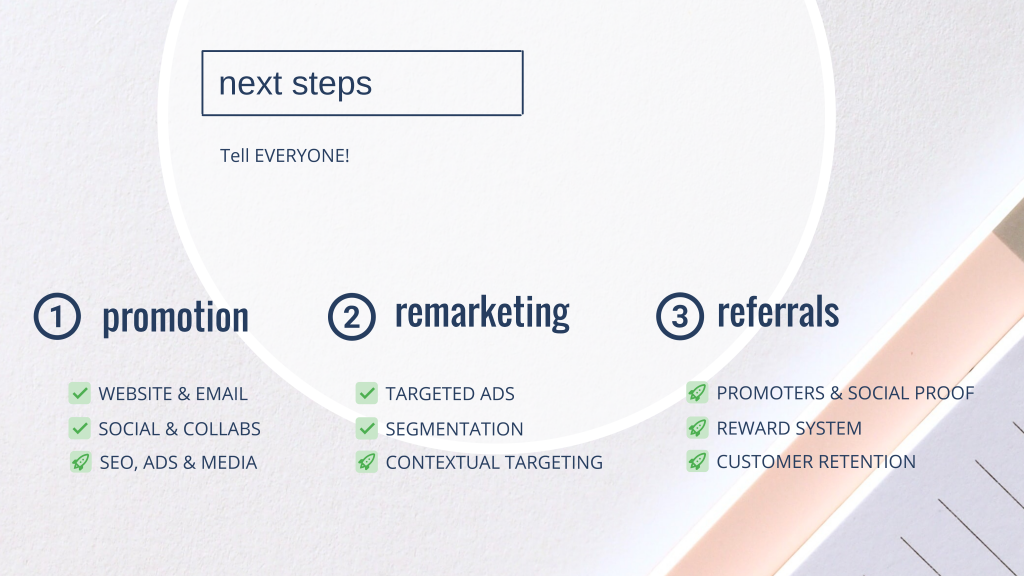 Promotion
Now that you have everything created, you can now bring it all together and start actively promoting your lead magnet using your list of Paid, Earned, Shared and Owned media. The other aspect to touch on is the importance of SEO as well. 
Retargeting
Potential customers may need to see and interact with your brand a few times before they convert to a lead, or buy from you. Remarketing or retargeting is a strategic way to continue engaging with your audience.
Referrals
What better way to get people through the door with some social proof from your current customers? Turn them into your very own bunch of promoters!