webinar · content creation
Follow this simple format to CONQUER your content creation
Knowing what content to put out there is tough. If filling your social media channels, or your website, with content fills you with dread. Don't worry – this webinar is for you! It will arm you with:
What is Content Creation?
Content creation is creating written or visual content that appeals to your target audience. But, there's so much more to creating content than just what everyone sees on your website and social media. Planning, objectives, production and optimising for search engines all comes into play too. 
Why is Content Creation important?
Content is everywhere. Everyone is now a publisher in their own right. Finding and engaging with your target audience online starts with content. 
How do you get started?
Taking the time to do some planning and a spot of research will stand you in good stead to get going with creating your content strategy.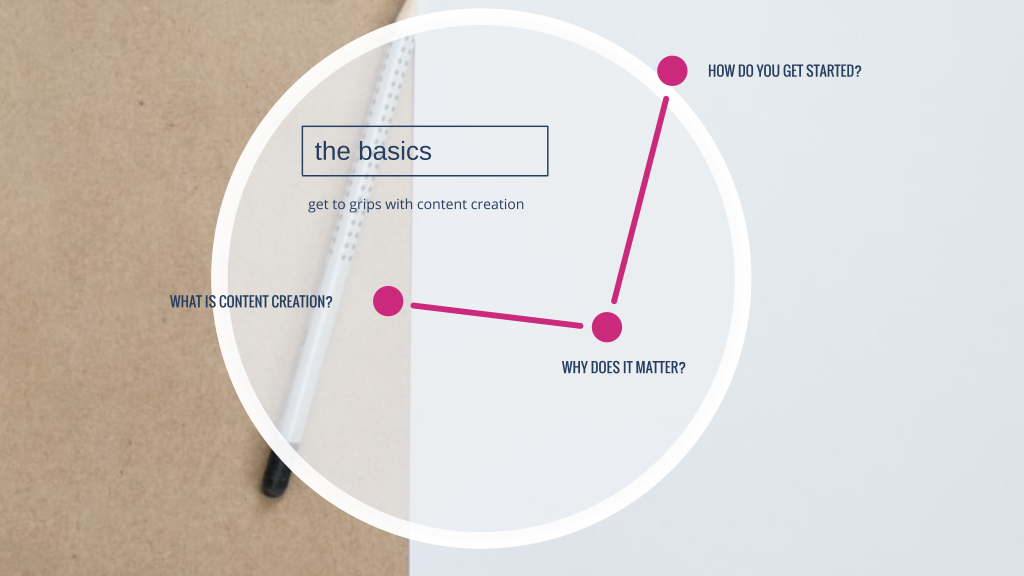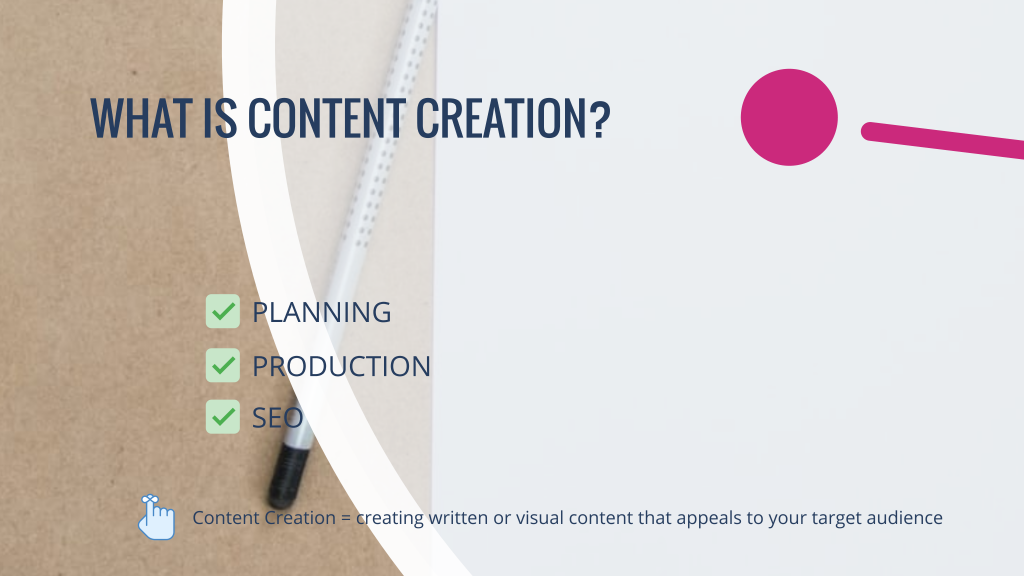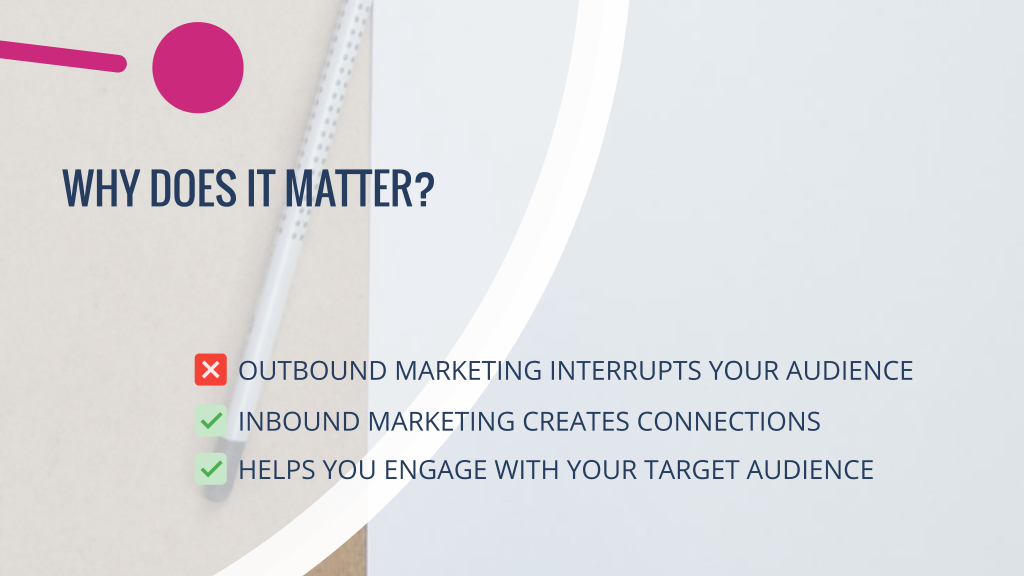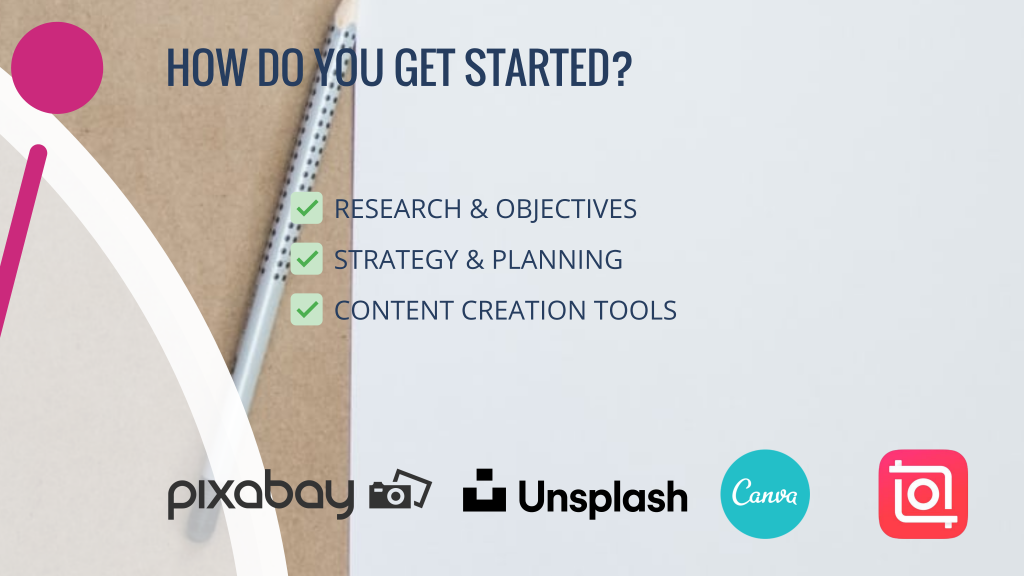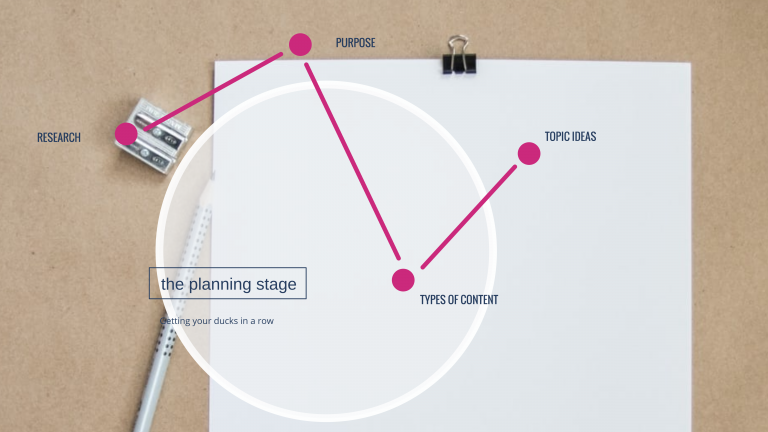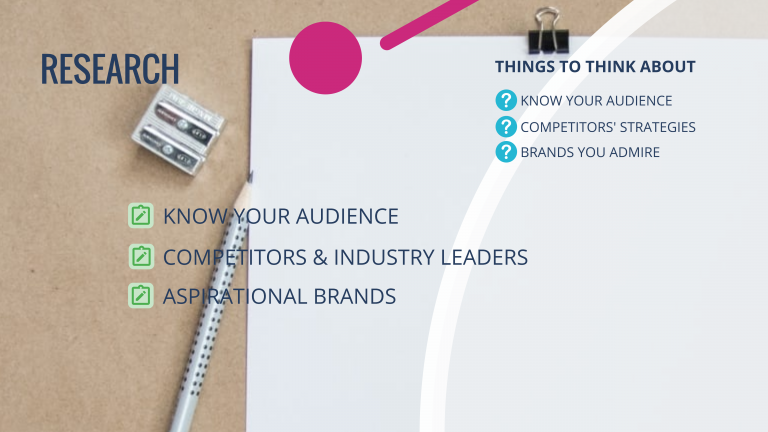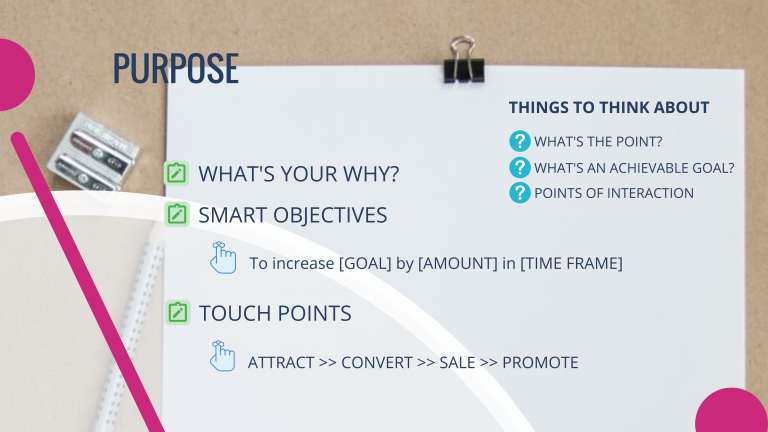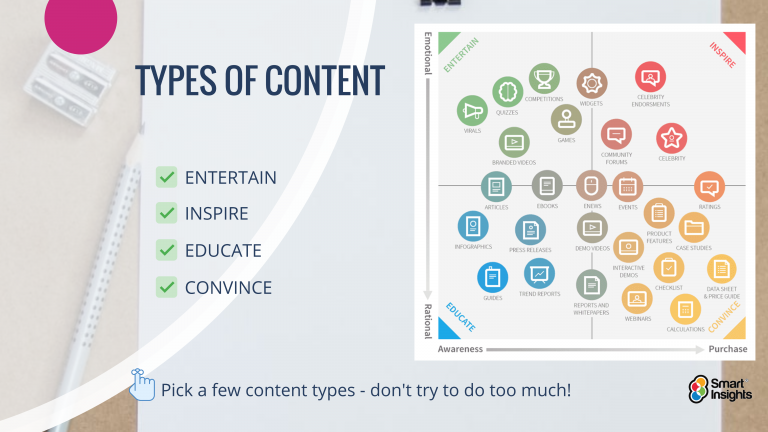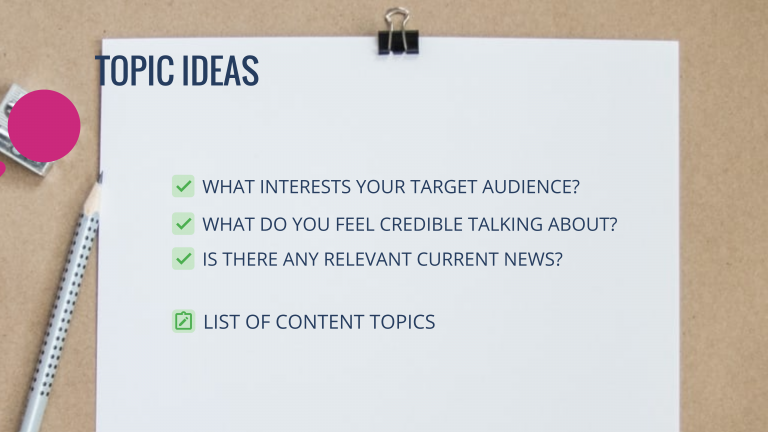 Research
Research is such an important piece of the puzzle, and often overlooked in the rush to get things done. Like with the Lead Generation webinar, you need to look at your audience, competitors and industry leaders, as well as aspirational brands too.
Purpose
What's your why? Why are you publishing content? What do you want to achieve? Answering this will help you start to form the strategy behind your content. 
Type of Content 
Find content that fits your brand, your ideal clients and is something you can easily create too. The biggest piece of advice I can give on choosing the type of content to publish is: don't try and do too much. Pick a few content types to run with.
Topic Ideas
Coming up with topics to cover takes a bit of planning and forethought. But ultimately what it comes down to is what do you feel credible talking about? And what interests your target audience?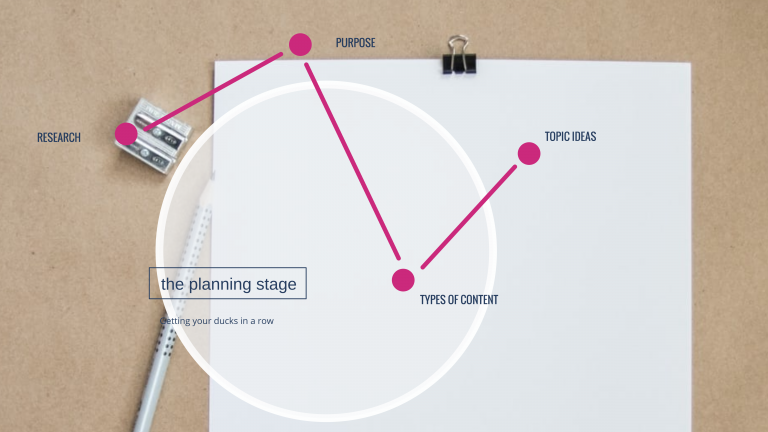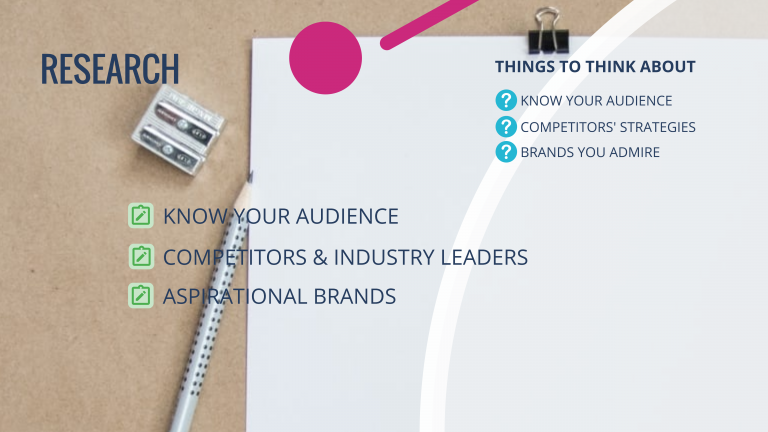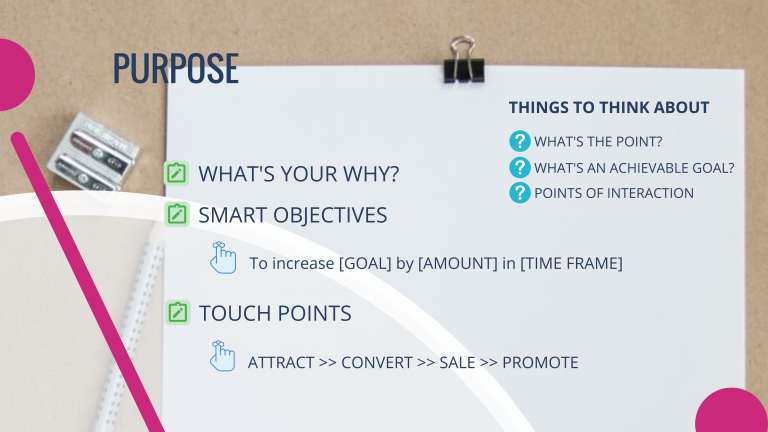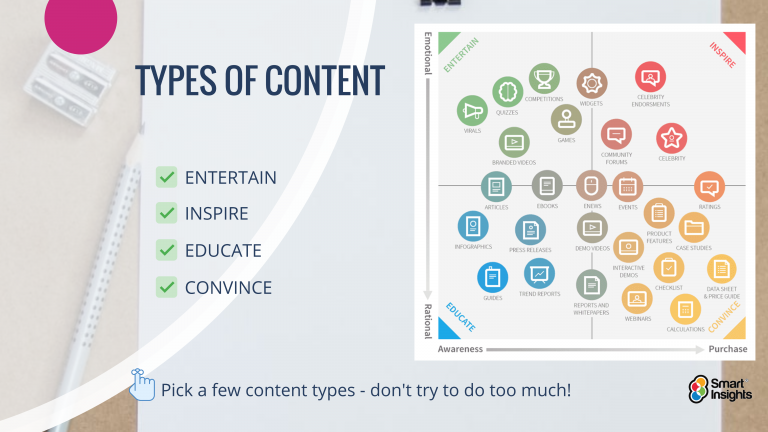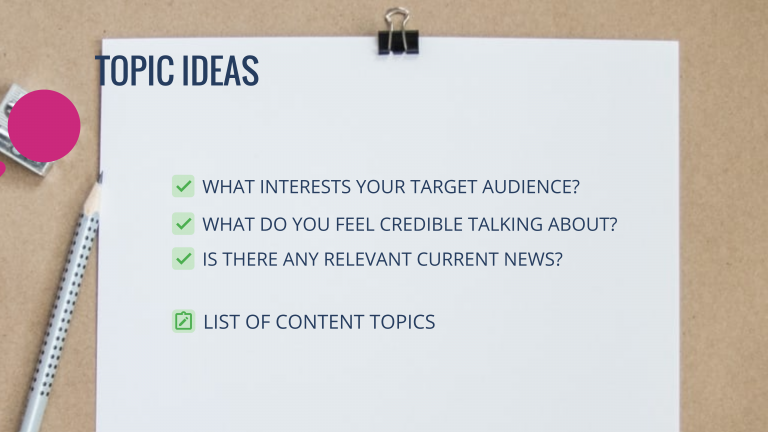 How to write about a topic
There are so many ways to approach a topic. What's the best way for you to present a topic that also fits with your brand? 
Nailing your visuals
Imagery is really important – you want it to look professional. Get some pro tips on lighting, styling, composition and editing to help catapult your photos and videos to the next level. 
Re-purposing your content
One of the great things about creating content is that once you've made it you can re-purpose it into other forms of content too. Think about what forms of content you are most comfortable with creating, and the types of content your audience normally consumes.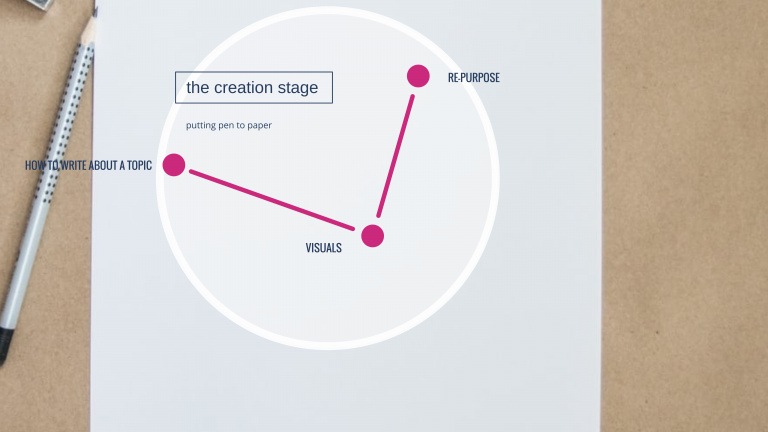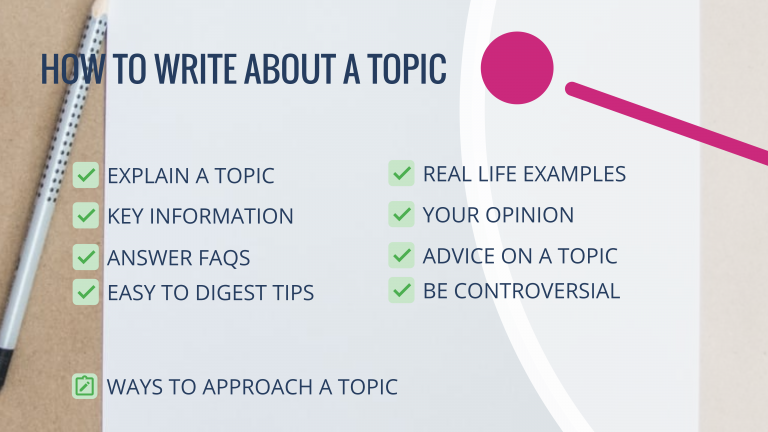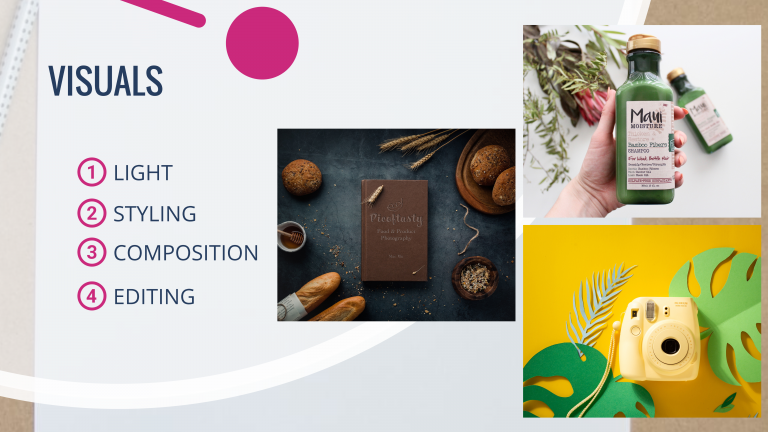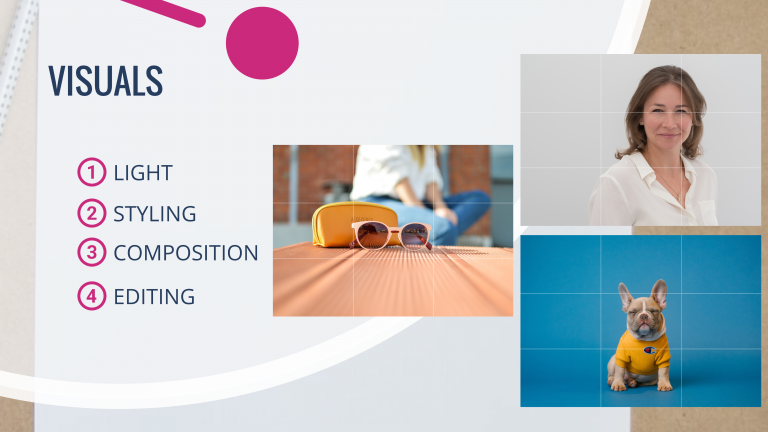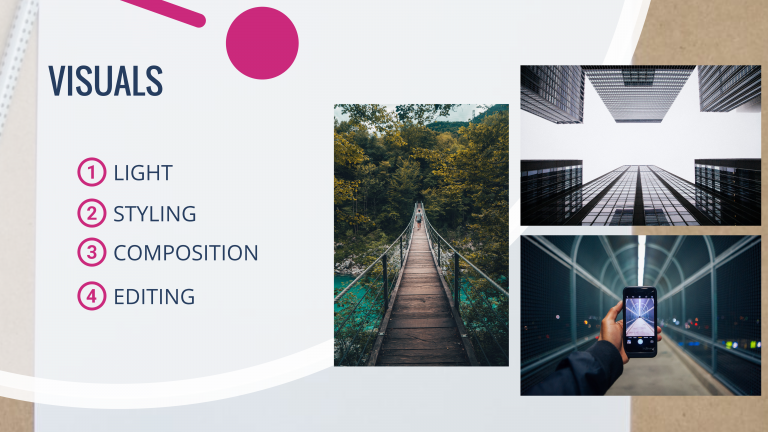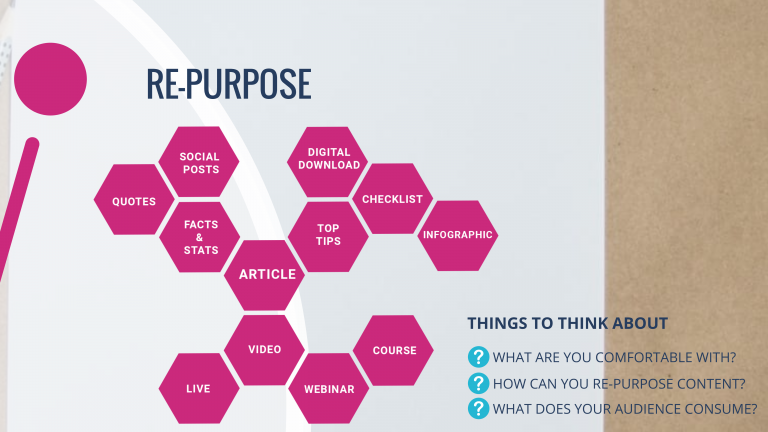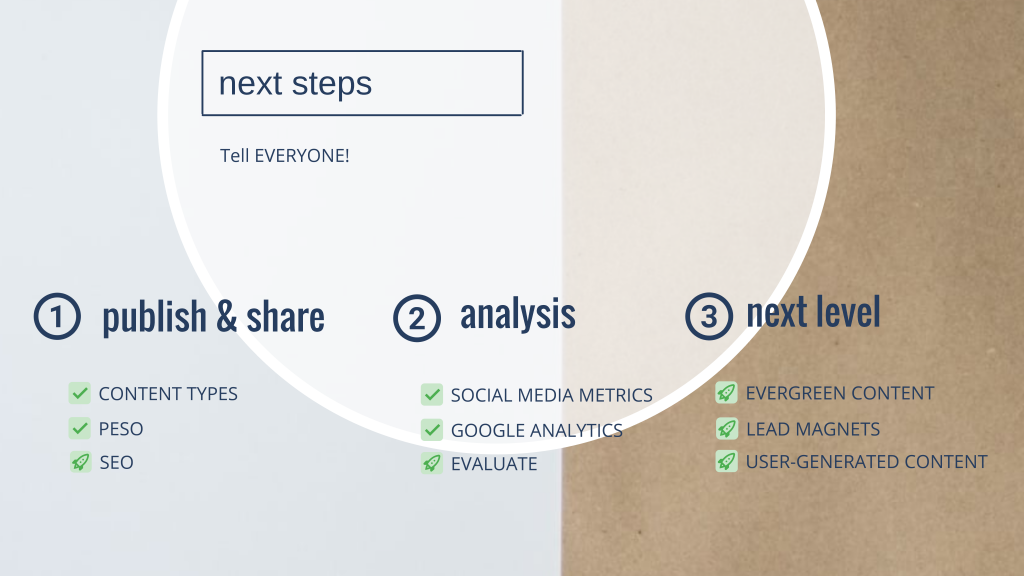 Publish and Share
Switch up how you present your content. Some people would rather read than watch, some want highlights whilst others enjoy getting stuck in with in-depth knowledge. 
Analysis
Look at your social media metrics, and Google Analytics for your website – as well as any other data you can track. It will help you to know what content is working and you can use your findings to evaluate and treat your content strategy. 
Next Level
Work on creating 'Evergreen' content so you can repeatedly share it with your audience – in different formats – more than once. Use your content to create lead magnets for your business and encourage user-generated content too.